In this beginning… there was boredom! How it all started!
Lockdown Nº2, Mauritius, March 2021: the kids are bored to death. Thirteen-year-old Eitan, creative and inventive, scribbles an idea on small pieces of paper. He has played this game of 7 families a thousand times (spéciale dédicace à Ziya, la cousine!) with his brother and sister to kill time in recent weeks, but now they can't take it anymore!
He then imagines a game that could talk about characters from the Bible, but in a fun and simple way so that even his little brother who cannot read yet can play. In the same period of time, his cousin Ellia and himself are challenged by his dad to write Bible verses only with emojis. Emojis have this superpower to communicate an idea without using words; inspired by the challenge, he decides to use them for his game.
With his scribbles on pieces of paper, the whole family tests the game and immediately adopts it! Super-Dad, Design expert, gives himself the mission of making this game a reality by the end of confinement!
Thirteen-year-old Eitan has now a new nickname: The Client.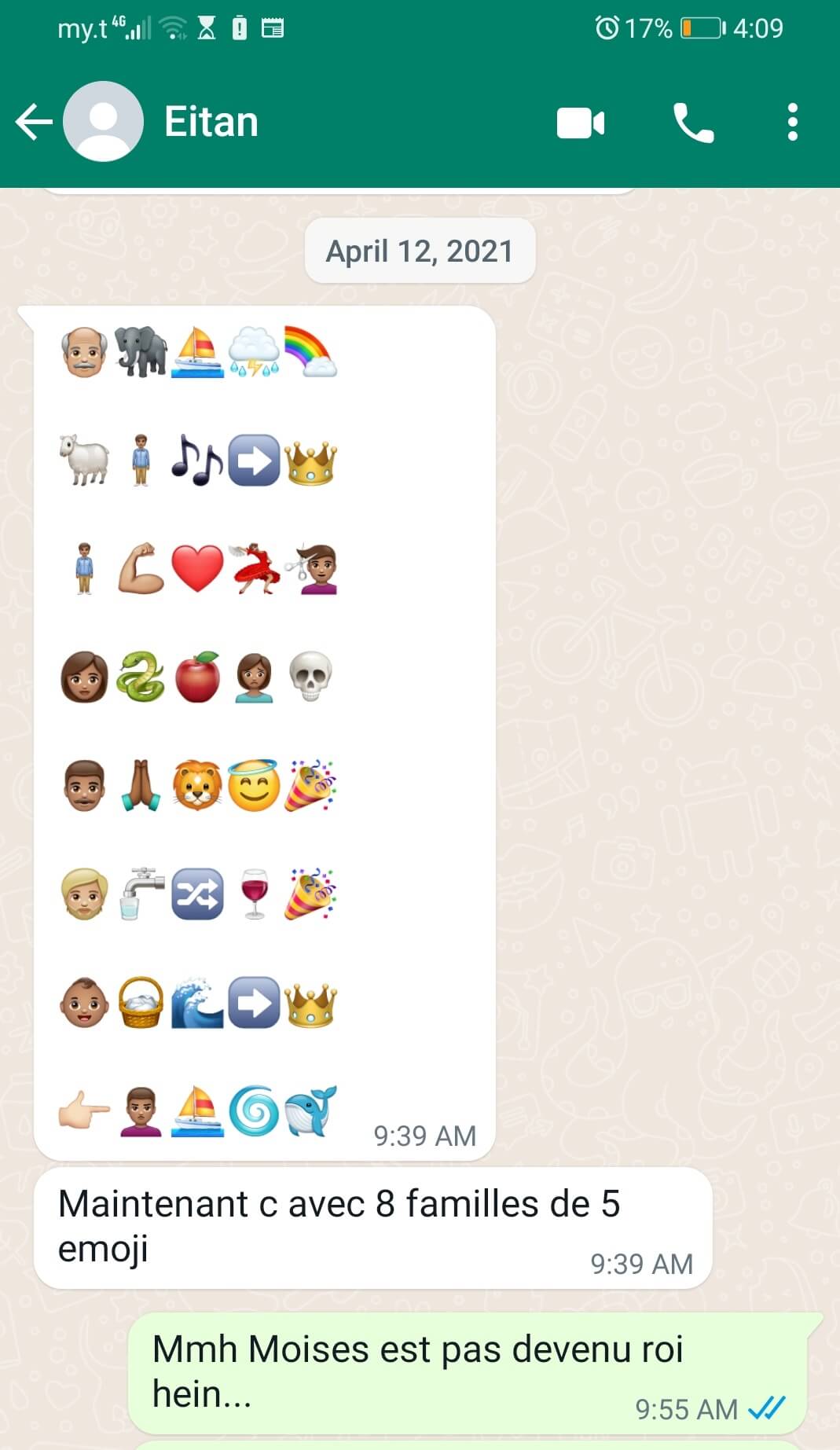 They start by exchanging possible emoji-combis to illustrate different biblical characters.
Can you guess them?
Mmh, nope Moses didn't turn into a king, son!
Super-dad must now create aaaaalll the emojis from scratch (yup!). Patiently, he draws and draws and gives them life, one by one.
62 coffee cups (adults only, of course), a dozen headaches on the design softwares, and hundreds hours of hard work later, the daddy-son duo proudly releases the first authentic Christian game made in Mauritius, self-published and ready to be shared with the community (the world?)!
We hope you like it as much as we do!